Thanks to Tina -aka- Mommy's Kitchen



Preheat oven according to crescent rolls packaging.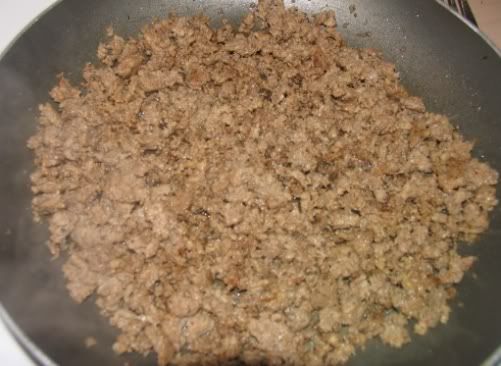 In a skillet fry the sausage until cooked and brown. Drain off any extra grease.



In mixing bowl, combine softened cream cheese & cooked sausage Mix well.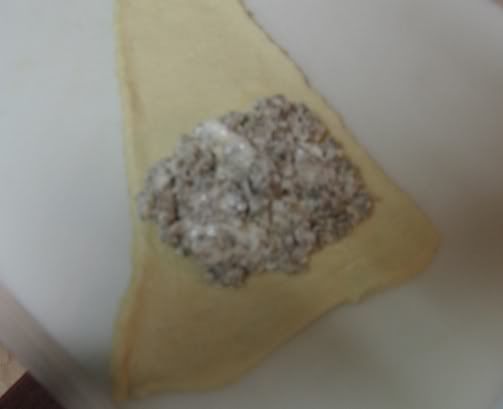 Open crescent rolls and unroll dough, place (1) heaping tablespoon of filling on each triangle on the widest end & roll up starting at the widest end towards the point. If using the big and flaky crescents use (2) heaping tablespoons of filling.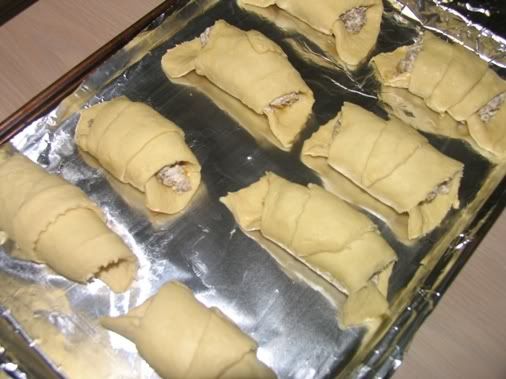 Place on lightly greased (cooking spray works well) baking sheet and bake according to crescent roll package or until golden brown.



Enjoy!!!!! These are great if you need something to take to a fundraiser, potluck, luncheon or a quick-grab-treat. They are great served with scrambled eggs and fresh fruit or yogurt.



Sausage Cream Cheese Crescents -aka- Rattlesnake Eggs


1 lb. sausage, browned & drained
1 (8oz.) cream cheese, softened
2 pkg. Pillsbury Crescent Dinner Rolls

Brown and drain breakfast sausage . Combine sausage & cream cheese. Roll into logs about 2 inches long place on crescent triangle or spoon into crescent. Roll up Crescents and place on a lightly greased baking sheet. Bake 350 about 20 minutes or until golden brown.
_________________
See your next secret

goldbox

deal
https://tinyurl.com/yywut3t9
Don't Miss our

Facebook

page
https://www.facebook.com/belowprices